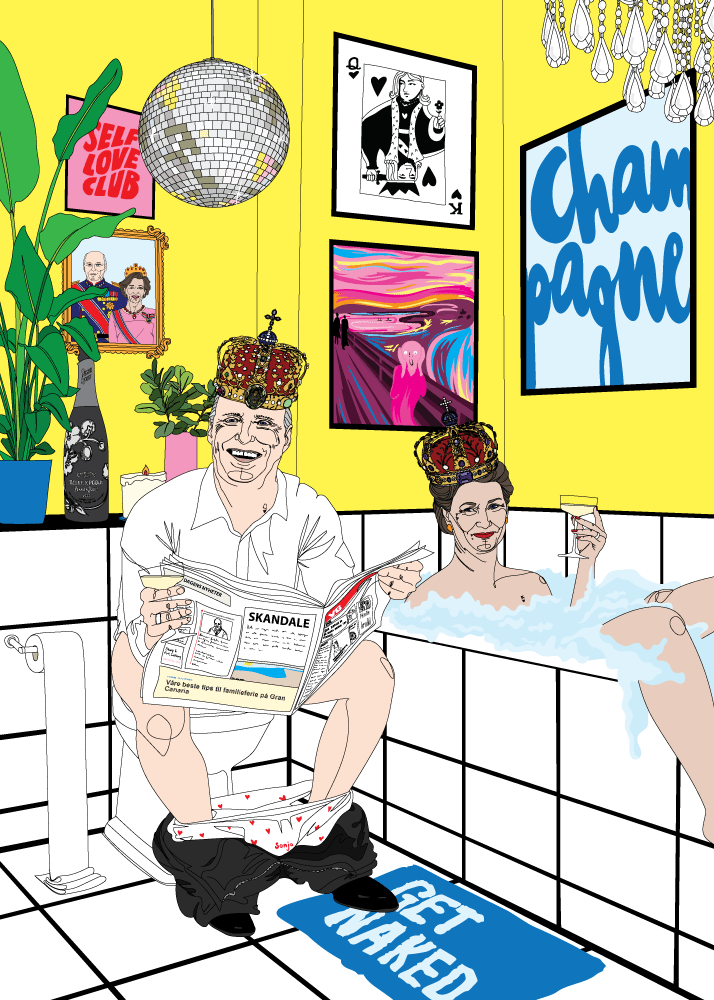 People in bathtubs
A pointless but fun exhibition of people in bathtubs. Get yourself a limited edition print before they run out.
Check it out!
Collapsible content
NICE TO KNOW

-Minimum order 100NOK

-Free shipping on orders above 1200NOK (not with print on demand products)

-We have a store in Bergen, Norway

-We currently only ship in Norway
FAQ

What's the delivery time?

-All orders are processed within 1 to 5 business days + the shipping time of 2-6 business days. (We ship ones a week.)

Where do you ship?

-For now only Norway, but we are working on shipping out of Norway soon!

How do I return something?

-If you are not satisfied with your items, you have 14 days to return them.

How do I exchange an item?

-If you wish to exchange an item, you can do this by returning the unwanted item to us and placing a new order for the desired item in our online store.

You will not ship to my address in Norway

-We have a minimum order of 100NOK, so if its under that you will not be able to order.
VAGPWR

Not only for girls

We belive in equal rights and that everyone deserves kindness, even though we all are different, we are still the same!
OUR STORE IN BERGEN
Opening hours:
Tuesday 12.00 - 18.00
Wednesday 14.00 - 18.00
Thursday 12.00 - 18.00
Friday 12.00 - 18.00
Saturday 10.00 - 16.00
Follow our instagram for more frequently opening hours updates: @vagpwrbybecker
NIKOLAIKIRKEALLMENNINGEN 3, 5003 BERGEN